Web Designing & Developing using Top Frameworks
ORM Group of Services utilize following basic structures related to Web i.e
WordPress, Codeignator, PHP, HTML5, CSS3, JavaScript, Ajex etc.
We discourage back linking strategies and show our proficiency in static, dynamic, e-commerce and portal websites. ORM Group of Services is mostly searched web design company, not only in Multan but also in Lahore, Karachi, Peshawar, Rawalpindi and Islamabad.
We include well qualified designer and skilled developers in our team. Our organization have trained expertise in DIV based HTML5 & Css3. Our team members are also proficient in developing websites in ASP, PHP, Codeignator, Joomla, Magento, WordPress and many other open sources. Our company contains high-tech, experienced and modern designers who are expert in developing flash based websites.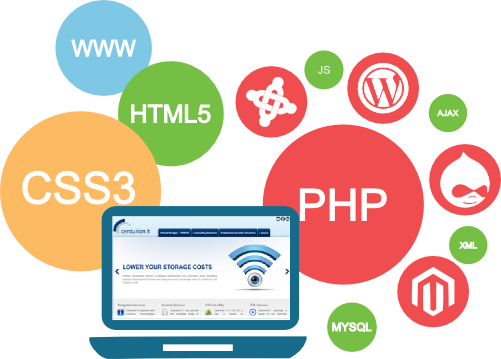 We are feeling glad on saying that we are one of the best and most famous web design company in Pakistan. Our past work is excellent and positive responses from the clients increases our confidence and we really feel proud on it. You can trust on us and will never feel embracement after referring others towards us. We also work as an out source web design company. We provide solutions to your website in a professional and classical way and most importantly in affordable prices. We try to fulfill client's requirement and maintain work standards. If you have any queries that are related with web designing, you are always welcome to send us your inquiry.
Our web development company is a well achieved web design company. We also offer logo designing services. Our web design company has wide occurrence in the area of web designing services. Our company is situate with all the modern technologies included international set-up of designers, developers and management to find any job from any part of the world.