ORM Digital Solutions is a smart & result orientated SEO Services providing agency in Lahore that consults in Digital Marketing and web development projects. We have more than six years of experience and a leading SEO company in Lahore.
To give a pure, professional, and affordable Digital Solutions to Small & Corporate Businesses to differentiate our organization with others. Our vision is to be a world-leading company providing reliable and high-quality digital marketing services.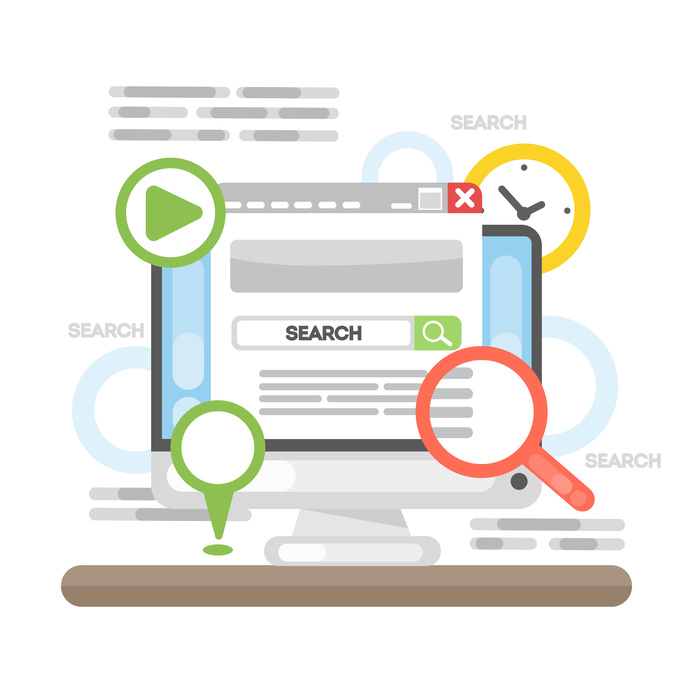 Why should you work with us?
With our extensive experience of 7+ years in doing SEO, ORM is one of the leading SEO Companies in Lahore. And our mission is to provide solutions to every small and corporate business at an affordable price point. That's why we provide the same services at 40% more affordable rates than our competitor.
Also, we give a money-back guarantee because we want positive and long-lasting relationships with our clients.
You can get free personalized consultation for your business today.
Did You Know?
On Average 94% Users of Google Get What They Want on the 1st Page!
Just imagine how much free traffic and revenue you're losing if your website is not on top for your target audience.
Get First Page Ranking
We'll rank you on Google's first page so you can get massive traffic and revenue.
Save Money
We give the best results in less amount and offer various packages for every small and corporate business.
Get Traffic & Conversions
Traffic and conversions go side-by-side. We target both traffic & money keywords for your website.
What are Optimization benchmarks in a Campaign?
Based on SEO audit results, we fix the issues and optimize the website through website structure, content, backlinks, and Google Search Console.
Highlights task!
Optimization of Title & Meta Description
Density of keywords
Internal link
External Links
Redirects
Optimization of image
Page load speed
Reliable & Fully Insured
If you are looking for the Best SEO Services Provider Company in Lahore, which has affordable rates and also has a skilled SEO expert in Lahore then we welcome you to ORM Digital Solutions.
Be a part of the fast-growing world with us and grow your own business with an SEO company in Lahore.
We insure:-
Fast Grow in Traffic
Permanent Ranking Solution
WhiteHat SEO Technique
How Audit Helps Improve Website Ranking?
The audit is based on two steps, On-Site SEO Audit and Off-Site SEO Audit.
First, we do an On-site SEO Audit. We have a checklist to get our audit done by analyzing the website manually. We mark all issues and highlight them. For Off-Site SEO Audit, we use premium tools like ahrefs, Kwfinder, which giant companies like Google, Microsoft, and Apple also use.
Let's Get You Ranked!
Measure Your Websites Performance
How can ORM grow your business?
We are pleased to offer an SEO company in Pakistan the right solutions to every business in the industry with our proven tactics that are working today.
Onpage SEO
With Onpage SEO, we analyze basic working structure, stability enhancement, and other critical elements of your website.
Offpage SEO
Off Page, SEO refers to actions that occur outside of your website in your search engine output pages.
SEO audit
We are using industry-leading software that makes us renowned for our technical abilities.
Analysis and reporting
We love information and report on visibility, research, conversions, and revenue every month.
Infographic content
Our creative web developing & design team works with our SEO & content teams to create iconic appealing visuals and craft unique & SEO optimized readable write-ups.
Recovery of penalties
We'll recover or remove penalties from your website with our tools and tactics that we've used over the years.
Sources of traffic
Many different ways are using.
Referral traffic
Direct traffic
Organic traffic
CASE STUDY
How We Have Achieved 70% Success Rate In Just 2 Months
Game of Bricks hired us for monthly SEO and assist with increasing their overall organic traffic and sales.
300+ Orders

Only in 3 Months Generated
Pricing & Packages
Our SEO Plans
Checkout our SEO plans & packages for Local SEO that increase the ranking of your website and generate more leads in given time schedule.
Silver Package
Standard SEO
10 Keywords

Limited article submission

3 Blog Posting (500 Words)

Monthly SEO & Activity Reports

Best result within 6 months
Golden Package
Advance SEO
25 Keywords

3 Articles (500 Words)

7 Blog Posting (500 Words)

Monthly SEO & Activity Reports

Best result within 3 months
Platinum Package
Enterprise SEO
45 Keywords

25 article (1000 words)

25 Blog Posting (500 Words)

Monthly SEO & Activity Reports

Best result within 3 months
Frequently Asked Questions
Why would you hire ORM for Local SEO services in Lahore?
ORM is one of the leading and fastest-growing SEO service providers in Lahore with 7+ years of experience in doing SEO not only in Lahore but all across Pakistan and internationally as well. ORM is more affordable than its competitor and makes honest commitments and focuses more on the client's satisfaction.
DO I really need SEO?
Of course, you do! All that massive traffic and conversions you're expecting from your website will mostly come from search engines like Google. If your website is not optimized with SEO, you'll accomplish nothing and also lose all your investment.
Do I need to Hire someone to do SEO for me?
SEO is very important for your website, and it is complicated at the same time. You can do SEO yourself, but it is always better to hire experts to bring the wanted results.
Can I dominate my niche?
Yes, of course, you can! All the websites you see today on top of google with high DR and authority were once nothing. It will take time but if you constantly monitor your website with the recipe of SEO, you can achieve domination in your niche.
Let's Get Started
Ready To Make a Real Change?
Let's Grow it Together!