SEO Services in Islamabad
SEO company in Islamabad generate Multiple traffic & conversions and dominate your competition with our local SEO services tailored specifically for your business in Islamabad.
SEO Services in Islamabad has come up as a blessing for the people of Pakistan. With the rise up in the internet marketers around the globe, a large number of companies have started providing these SEO Services.ORM helps to increase the rankings of the websites of their clients. The major benefit of this is that once the client website is on top, it will be easy for the company to expand its business to other cities as well.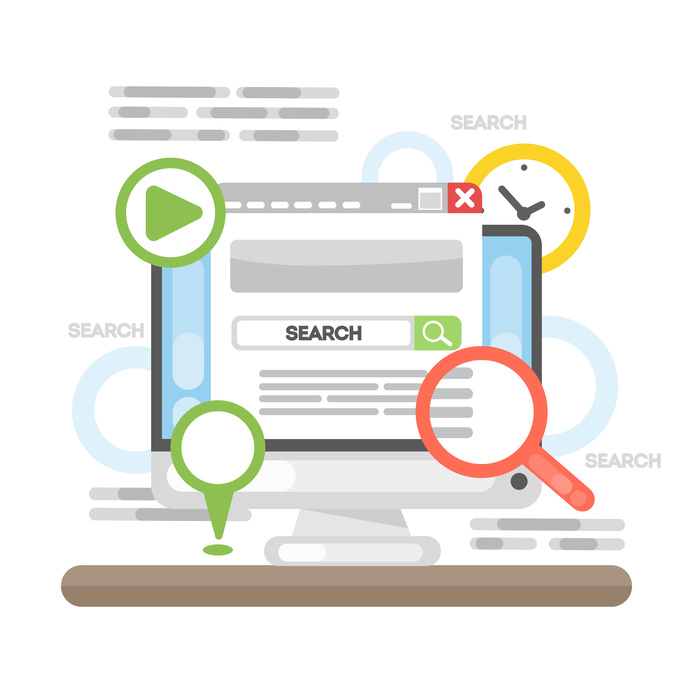 Fuel Your Business with Local SEO!
By 2021 and beyond, local SEO Services is becoming more & more popular and crucial for online businesses
Local SEO will make your appearance on top of the search results for thousands of local buyers around you.
More than 92% of searchers only pick local businesses that rank on the first page of Google.
If you're not on the first page for your next customer, You're losing every single customer on every single search.
Imagine the traffic & revenue you could generate 24/7 without paying for fancy ads.
But, don't worry. ORM, SEO services in Islamabad will bring every single customer to YOU.
We'll rank you on the first page of Google—you'll enjoy the pleasure of all the investment rolling back in your bank ten times folded.
Did You Know?
More Than 97% Search Engine Users Find Local Businesses Online!
Is your business on top of the search results for all those 97% potential customers?
Crazy Returns
SEO returns your investment TEN times folded.
Modern SEO
Search engines are getting smarter everyday. Google alone uses 200 ranking factors. That's why you need modern SEO that works.
Boost Figures
Multiply your visitors & revenue figures through local SEO campaigns.
How ORM Has the Best  SEO Services in Islamabad for Your
Business Growth!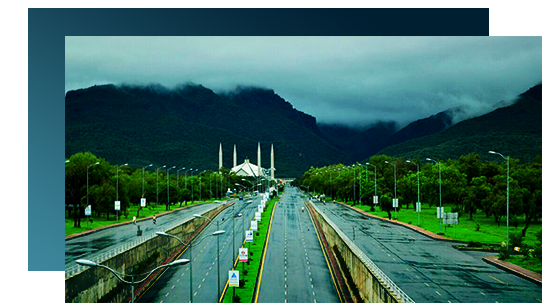 SEO company in Islamabad understands every locally online business is unique, has a different vision, different end goals, different marketing budgets, different risk-management, different competition, different audiences, and whatnot.
That's why, unlike most self-proclaimed agencies, we don't launch one-for-all templates, and fail real-bad. In fact, we hate it. SEO services Islamabad work & plan everything from scratch, invent creative ideas & strategies to implement that will solely target your brand, and no one else.
Whether you're a small or giant business that needs tailored local SEO services specific to your business, So our SEO expert in Islamabad got you to cover with our trained marketers well-versed in every industry to shape a brand that stays.
Do you have any Questions?
ORM team fully cooperative way to communicate with our visitors and always ready to resolve your questions.
And try their best, to give a better solution to your questions.
Do you want more traffic & revenue?
ORM, an SEO company in Islamabad not only focuses on ranking your business higher but also on building stronger relationships with your customers, so you can maintain your effective online presence forever.
 Dominate Your Competition
We dig deeper to break down their strategies, and implement better for your business.
More customers for your business through #1 ranking on Google in search results, appealing web visuals & high-converting write-ups.
Get weekly & monthly reports and stay updated to your website's performance with our 24/7 customer support.
ORM does not over-promises, but gives real-results in the promised time, and paints a fair picture of your booming online business.
Your Brand Buzz.
With a trillion brands out there, how will you reach your potential audience and make them come to you every single time instead of your competitors? That's where the power of marketing comes in. We'll raise your brand voice, rank you higher on search results, and make you viral on social media platforms.
Get More Visitors.
Your website without visitors is like a worn-out casino on a deserted island—it won't make money. You need people coming over and over again to your website—that's the only way your business will thrive in the competition. But don't worry because ORM got you covered. With a little investment, your website will be crowded with daily quality visitors—no matter what or where your target audience is, we'll bring them closer to YOU.
Build Real Connections & Brand Credibility.
It's 2021. Google and customers are both smarter than ever. People heavily rely on Google and use Google search engine for their queries. And guess what? Google owns 75% search market share and uses more than 200 ranking factors to rank the best for the searchers. That's why you need an authentic team to rank you on the top and connect you with your customers at a deeper level—so you can win over the hearts of people and credibility of Google.
Why Would You Hire ORM?
• We are 40% more affordable than our competitor.
• our SEO expert in Islamabad gives the best results faster.
• We're fun, passion-driven, and keep everything simple so you can stay relevant.
• We take time to understand you first, then amplify your voice in your business.
• If you're new to the game, we also educate you about the latest marketing trends.
• We provide a 100% money-back guarantee for your peace of mind.
CASE STUDY
How We Have Achieved 70% Success Rate In Just 2 Months
Game of Bricks hired us for monthly SEO and assist with increasing their overall organic traffic and sales.
300+ Orders

Only in 3 Months Generated
Pricing & Packages
Our SEO Plans
Checkout our SEO plans & packages for Local SEO that increase the ranking of your website and generate more leads in given time schedule.
Silver Package
Standard SEO
10 Keywords

Limited article submission

3 Blog Posting (500 Words)

Monthly SEO & Activity Reports

Best result within 6 months
Golden Package
Advance SEO
25 Keywords

3 Articles (500 Words)

7 Blog Posting (500 Words)

Monthly SEO & Activity Reports

Best result within 3 months
Platinum Package
Enterprise SEO
45 Keywords

25 article (1000 words)

25 Blog Posting (500 Words)

Monthly SEO & Activity Reports

Best result within 3 months
Frequently Asked Questions
What is local SEO?
Local SEO refers to the technique to rank your website higher on local search results. It's different from global SEO and requires different keyword strategies & implementation. Local SEO is a great way to increase your conversions, and brand stability. 
Why would you hire ORM for local SEO services in Islamabad?
ORM Digital Solution With years of combined experience in doing local SEO for multiple brands, we've become one of the fastest-growing SEO agencies in Pakistan. We set on a mission to provide affordable SEO solutions to every business, and that's why we are 40% more affordable than our competitors. We tailor unique strategies for every business, focus more on building relationships, and needless to say, we deliver results higher than expected within the given time.
Do you offer a money back guarantee?
Yes we do! To establish a long-lasting relationship with our clients, we offer a 100% money-back guarantee. If you don't see the expected results within our promised time, you can cancel your package any time and get all your money back.
DO I really need SEO?
Of course, you do! All that massive traffic and conversions you're expecting from your website will mostly come from search engines like Google. If your website is not optimized with SEO, you'll accomplish nothing and also lose all your investment.
Do you offer SEO services in Islamabad and Rawalpindi?
Yes, of course, well as well, we are offering SEO service twins big cities of Pakistan in which Islamabad, Rawalpindi, Karachi and Lahore as well!
How long does a website usually take for ranking on the first page on google?
Typically, a google search engine ranking takes 6 to 8 months. But it depends on the challenge and competitor keyword. If you target Islamabad, you hire a qualified SEO company in Islamabad.
Let's Get Started
Ready To Make a Real Change?
Let's Grow it Together!