Web Hosting Services
Web hosting is the activity or business which gives the storage and access to the websites. It is also an action which allows someone to post on their website. When you make your own website then the first work is to publish it. You just can publish it by posting somethings on it which can be seen by the peoples. This all work done by the help of web hosting. There are a lot of companies who gives the hosting of website in different costs. Our company named as ORM Group of Services also gives the web hosting in very low price.
There are a lot of types of web hosting. Some of them are mentioned below.
• Shared web Hosting
• Cloud Based Web Hosting
• Dedicated Hosting
• Web Builder
• Self-Based Web Hosting
• VPS (Virtual Private Server)
If you have any plan about to take hosting and have any problem about web hosting then contact with our company (ORM Group of Services).
Our company would give you the solutions of any problem about the web hosting.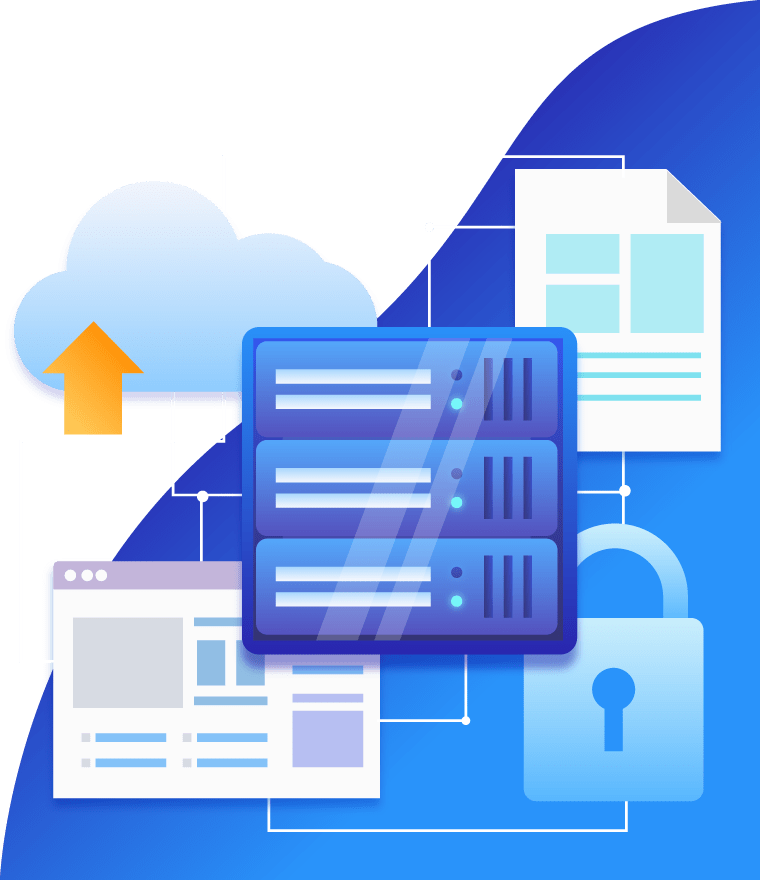 Features
Why Private Hosting
Safe & Secure
ORM Digital Solution provides ultra safe and secure hosting plans for your website. Here you will find reliable hosting services with good uploading speed.
Our clients have not complained regards to the down server. Our network up-timing is fantastic. It will be an excellent decision to take such beneficial hosting features from us.

More Configurable
We configure our hosting services with best and affordable packages.
We offer free SSL Online Packages which are more secure and easy in use.
Data transfer facility is also available. You will surely feel compatible at ORM Digital Solution for the fulfillment of all of your hosting needs.

Better Stats & Control
If you are looking for better stats to organize your website well, then you are at the most appropriate place that is ORM Digital solution.
We provide flexible and easy access of Control panel. Data storage capacity for uploading files is sufficient according to the selected package. You can manage your website at low charges.
30 Days of Free Hosting
We provide reliable and most secure hosting with the full money back guarantee within 30 days. In the case of non-satisfaction, customers can demand a refund of the amount that they have paid to the company.